V-Legal/FLEGT Shipment Test from Indonesia to the EU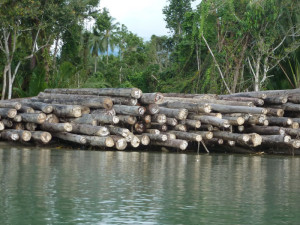 As part of the VPA implementation process, both the EC and the Government of Indonesia decided to organise a shipment test to identify and document any issues hindering the efficient processing of export/import documents and the flow of FLEGT licensed wood products from Indonesia to selected EU Member States. We provided analytical support for the organisation of the Shipment Tests of Indonesian V-legal/FLEGT wood products to the EU.
Since the Indonesian FLEGT licensing scheme was not yet operational, the test run relied on specimens of FLEGT licenses. The work included consultation with Competent Authorities, Customs Agents, Forwarding Agents and 29 importers in UK, the Netherlands, Germany, Denmark and Cyprus, with the aim to assess the processes, capacity and effectiveness of the different actors involved in handling FLEGT licenses. Such an evaluation was considered an essential part of the VPA preparation process prior to ratification. This shipment test was not a formal evaluation of the SVLK system or of the potential FLEGT licensing process.
Related Pages