Delivering CPET service on timber, palm oil and woodfuel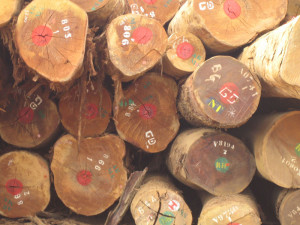 Through the provision of a helpline, newsletters, the gov.uk website, and training workshops, Efeca, as lead delivery partners of Central Point of Expertise on Timber (CPET) supported government procurement staff and their suppliers in complying with the Timber Procurement Policy (TPP) and sourcing sustainable palm oil and wood fuel.
We conducted an assessment of PEFC and FSC timber certification schemes to ensure they still met UK government requirements for legal and sustainable timber.  In addition, Efeca provided technical advice to DEFRA on issues such as FLEGT Voluntary Partnership Agreements (VPAs) and the practical barriers to TPP implementation, monitoring and reporting for the public sector and their private sector suppliers.
For the last three years, Efeca has undertaken an annual update tracking progress towards the UK government's goal to achieve 100% sourcing of credibly certified sustainable palm oil products by December 2015. To that end, Efeca has provided technical advice and guidance through training for government procurers and suppliers.  The last annual update, reporting on 2015 data will be published in November 2016 on the gov.uk website.
CPET also supported the sustainable procurement of woodfuel used under the Renewable Heat Incentive and the Renewables Obligation through the development of guidance documents, both as part of the TPP as well as the Timber Standard for Heat and Electricity.
As part of the CPET contract, Efeca also provided both face-to-face training and webinars for hundreds of people on complying with the UK government's Timber Procurement Policy (TPP), sourcing certified sustainable palm oil, and complying with the Timber Standard (TS).
Related Pages